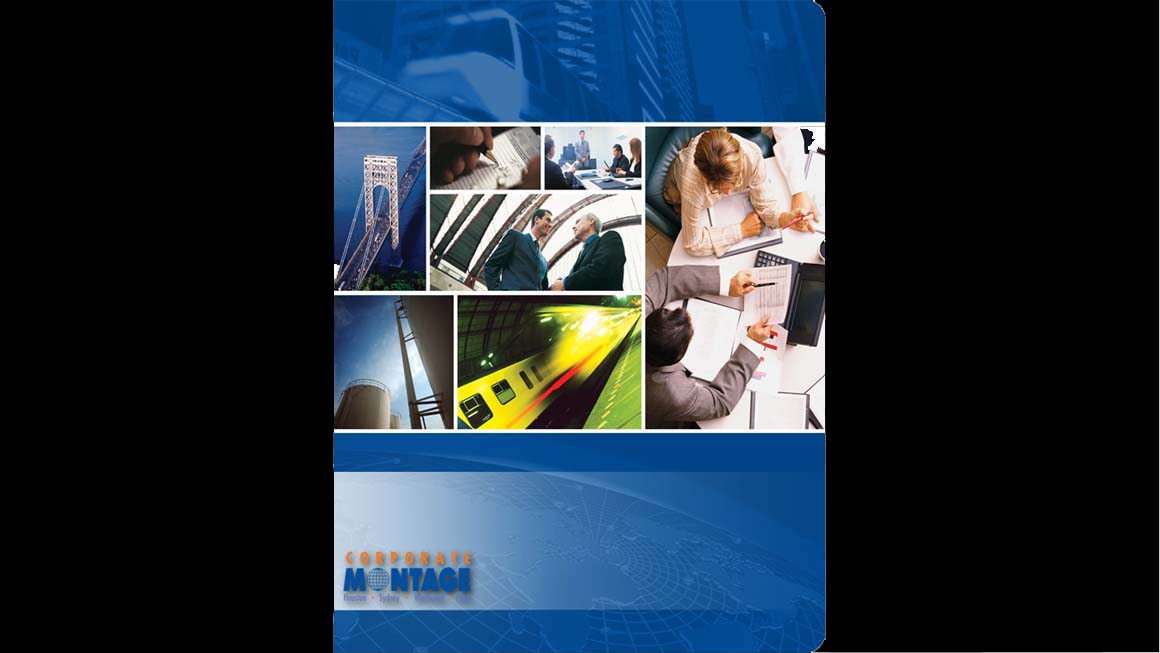 We are the specialists in pitch books, data rooms, and Information Memorandums. Such a short phrase for such a tremendous achievement. Marketing today depends on reaching your target audience. And, in today's society, where we are constantly assaulted by countless visual stimulations, the success of your business depends on your ability to catch your buyer's eye. At Corporate Montage, we make this the simplest step of all.

Imagine: You walk into our office with nothing more than an idea for the greatest pitch ever conceived. This pitch must be professional, clean, and spectacular. Quite a difficult task, for your average graphics company. But not for Corporate Montage.

We take your ideas and turn them into masterpieces. From start to finish, from a rough sketch on a cocktail napkin to a high-quality, jump-out-and-hit-you-in-the-face Pitch Book, we deliver the real thing.

Clean, professional graphics with a no-nonsense edge are the order of the day and we deliver that and more with our customize, highly effective design strategies. Our goal is not only to create something for you to present to your potential clients, but to create a clean and polished finished product that you can take pride in.

From business development to execution, Corporate Montage provides consistent high quality products at a competitive price. If you have a presentation need, we have the ability and personnel to execute it… in Technicolor.